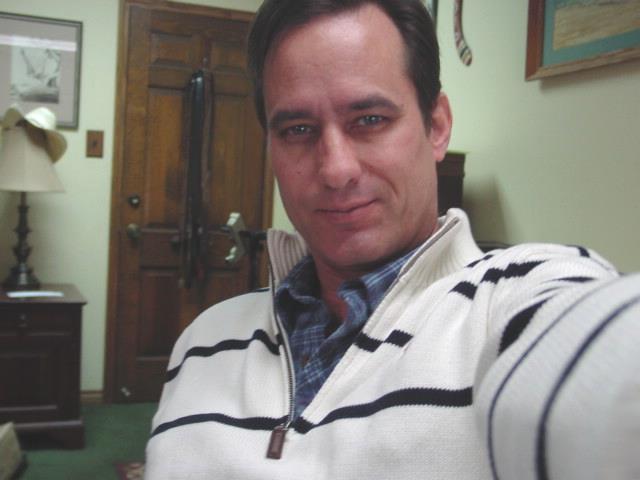 Straight-talk
Efficient
20 yrs. exp.
Welcome

Greetings,
All provisions of the latest round of changes to the patent laws and regulations ("the America Invents Act") are in effect September 16, 2013.
These changes impact the traditional notions of "what to do" when you have an invention. I suggest all inventors study and understand changes in the law and regulations prior to taking any action regarding any invention they may have, or call me.
I write, file, and prosecute patent applications, and also perform the following:

* Patentability searches;
* Preparation and filing of Responses to patent office communications;
* US rep. for patent applications initially filed outside the USA;
* Claims amended to conform to USPTO practice, when requested; and
* Cost control.
I came into the patent field as an inventor after having made several inventions while working industrial R&D, plus two in my garage. So I appreciate what the patent process is like from the inventors' perspective.
Having been a patent practitioner 20 years I've helped people from all walks of life obtain patents on their inventions, including multi-billion dollar international corporations. I can help you with any patent-related matters before the US Patent Office, and strategy matters. My success rate is among the highest you'll find. As an added bonus, I also have an MS in Technology Commercialization, which means my clients also have the benefit of picking my brain with respect to business and commercialization issues, something most other practitioners cannot provide.
One of the most important aspects of patenting inventions, is the patentability search. From a well-conducted search, we can write the best claims in view of the prior art, which saves valuable time in patent procurement, in addition to significant amounts of money. I've done searches 22 years and typically find about half of the inventions presented to me already in the prior art via a search. Patent searches are important so one does not expend resources trying to patent something that's not patentable.
Please contact me at your convenience and we can discuss how you can put my knowledge and experience to work in helping you succeed with your invention, or that of your client. Please do not send any confidential information via email. Thank you.
chrisw@patentsearcher.com

Chris Whewell, USPTO Reg. No. 37,469
M.S. , Technology Commercialization
Tel. (512) 763-1142
References available upon request.

Fields I've worked in include:
* Mechanical;
* Consumer Products;
* Oilfield;
* Internet;
* kitchen gadgets;
* business methods;
* petrochemicals;
* ordnance;
* orthodontics;
* semiconductors;
* Chemical;
* Pharmaceutical;
* Electroplating;
* Mining;
* automotive;
* tool & die;
* sporting goods;
* sportswear;
* architecture;
* surface treatments;
* Methods and processes;
* bedroom devices;
* Etc., but no biotech and no software.

My Master's degree is in Technology Commercialization from UT Austin. You benefit with me - I cannot help but consider commercialization issues in every case I see and these considerations often alter the course of business decision-making. www.ic2.org
Please click the blue boxes above and left for info on that topic. Due to economic inflation, the PTO fees information may not always be up to date.
Ask about flat-rate fees, no hourly billing fees. This means that you know what you're getting into up-front costwise, and won't be surprised with recurring bills. Once I know the nature and complexity of your invention, I provide a price quote that I do not deviate from. I will definitely save you money over other providers of patent services while delivering high-quality in a fast time frame.
Skype ID is: chris.whewell1


Please DO NOT email me any confidential information.
Please phone me first at (512) 763-1142

SIMPLE INVENTION ? Inventors frequently state "my invention is very simple." If you would like to see an example of what a patent application on a "simple" device looks like , then CLICK HERE to view or download a sample patent application I wrote on a simple invention.
US Patent Search I have over
20 years of hands-on patent searching experience. I can provide:

* a formal written search report;
* copies of all relevant patents found;
* if the invention appears patentable, then a detailed cost and timeline breakdown of what I would expect you should expect to pay to obtain a patent on the invention.






If you have a good enough invention that you will make money selling it, others will definitely copy it. The patent laws were designed to protect inventors by providing a limited monopoly on your invention so that only you can profit from your labors, if you take proper full advantage of the Law.

transmission overdrive

Click on the links above and at the left for good information.




| | | |
| --- | --- | --- |
| Provisional, Utility, or Design Patent Applications - Whatever route you choose, I'm with you every step of the way until the day we either receive the patent grant, or we abandon all hope. | | |
| "Value-minded inventors will recognize our affordable rates and quick service as a smart business use of resources. Preparation of a utility patent application for as low as $ 3000 ? Yes, it is possible in some of the simpler cases. | | |
| | | |
| | | |
| | | |

Personalized Service
I'm expedient, responsive, pragmatic, friendly, and highly-effective.
Consultation
Get a first or second opinion or let's perhaps discuss strategic options. I've not had a dis-satisfied client in 20 years.

PROTECT YOURSELF !!!

You should consult with a professional patent practitioner before making any disclosures of your invention to anyone, to avoid forfeiting or waiving your rights. I have seen many inventors make mistakes by acts and omissions they made prior to seeking advice. Don't be in that crowd. It really is worth the little money you would spend in seeking advice.


Email link below:

Thank you for visiting,
Yours very truly,

Chris Whewell, M.S.,
& US Patent Office Reg # 37,469

tel. (512) 763-1142

Important Notice: Use of this website will not establish an attorney-client, agent-client, or other commercial relationship. No representations or warranties are made with respect to any of the information contained within this website, and particularly in reference to its accuracy or suitability for any purpose. The material contained within this website and its links is for general information purposes only, and shall not be construed as legal advice; nor should it be relied upon in place of seeking legal advice relative to your individual situation from a qualified Patent Practitioner or Counsel.

Since the law is always evolving, the information contained within this website may not always be current with the most recent changes. Feel free to send comments or questions by phone or e-mail but please do not send confidential information in any initial contact.

Copyright 1998 - 2013 by WESTERN PATENT GROUP